UNIVERSAL Car & Truck Channel Hood Lace - Sold by the Foot
From ClassyChevUSA.com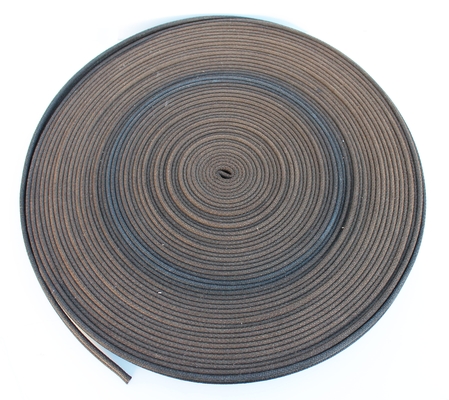 UNIVERSAL Car & Truck Channel Hood Lace - Sold by the Foot
NEW high QUALITY Channel Hood Lace for 1939 1940 1941 1942 1946 Chevy & GMC trucks & 1930-1948 Chevy cars.
The measurements of this are: 5/8" wide and 3/16" thick.
THE PRICE LISTED IS PER FOOT.....so if you need 25 feet you would enter 25 in the purchase box. THEN I will weigh it up and send an invoice............YOU MUST wait for the invoice before paying. Most orders of 25' or less can ship in a padded priority mail flat rate envelope. Larger orders can ship by Flat Rate medium or large box.
ALL international orders are by weight.
Minimum order is 10 feet.