Set of 5 American 50 star Flags - GREAT QUALITY!
From ClassyChevUSA.com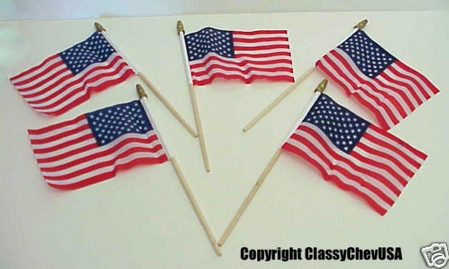 This set of 5 American 50 star flags are well made with the sleeve sewn to the flag and a gold painted top. The flag masts are real wood... and the wood masts measure .200 in diameter and the mast are 10.125 tall.....QUALITY. These are great for the classic cars & trucks, for use in Memorial Day, July 4th, Labor Day or any Patriotic celebration. If you need large quantities of these (over 100 sets) please email me for a special quote.