1939-1946 Chevy PANEL SUBURBAN CANOPY frame to body BLOCK KIT wood kit
From ClassyChevUSA.com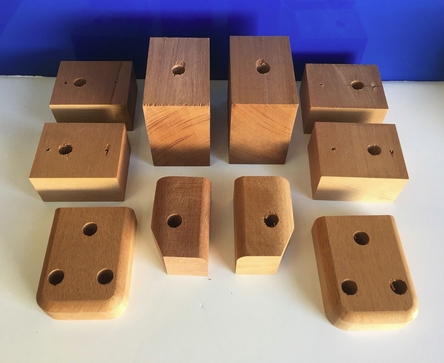 1939-1946 Chevy PANEL SUBURBAN CANOPY frame to body BLOCK KIT wood kit
This WOOD BLOCK FRAME TO BODY KIT is for the 10 pieces of wood shown only. This kit fits a specific group of trucks listed below:
1939 thru 1946 and early art deco 1947
half ton panel trucks
half ton suburban
half ton canopy express
We make these blocks from a set of factory originals so the size and holes are right on. We even put the attachment holes for the rubber pads (not included). These are made of close grained Honduras mahogany wood.
Made in the USA on a jig so they are guaranteed to fit your stock truck.
These do not fit pickups or other big trucks.