1955 Chevrolet Red LED Tail light Lens and Bezel Housing - 12 Pieces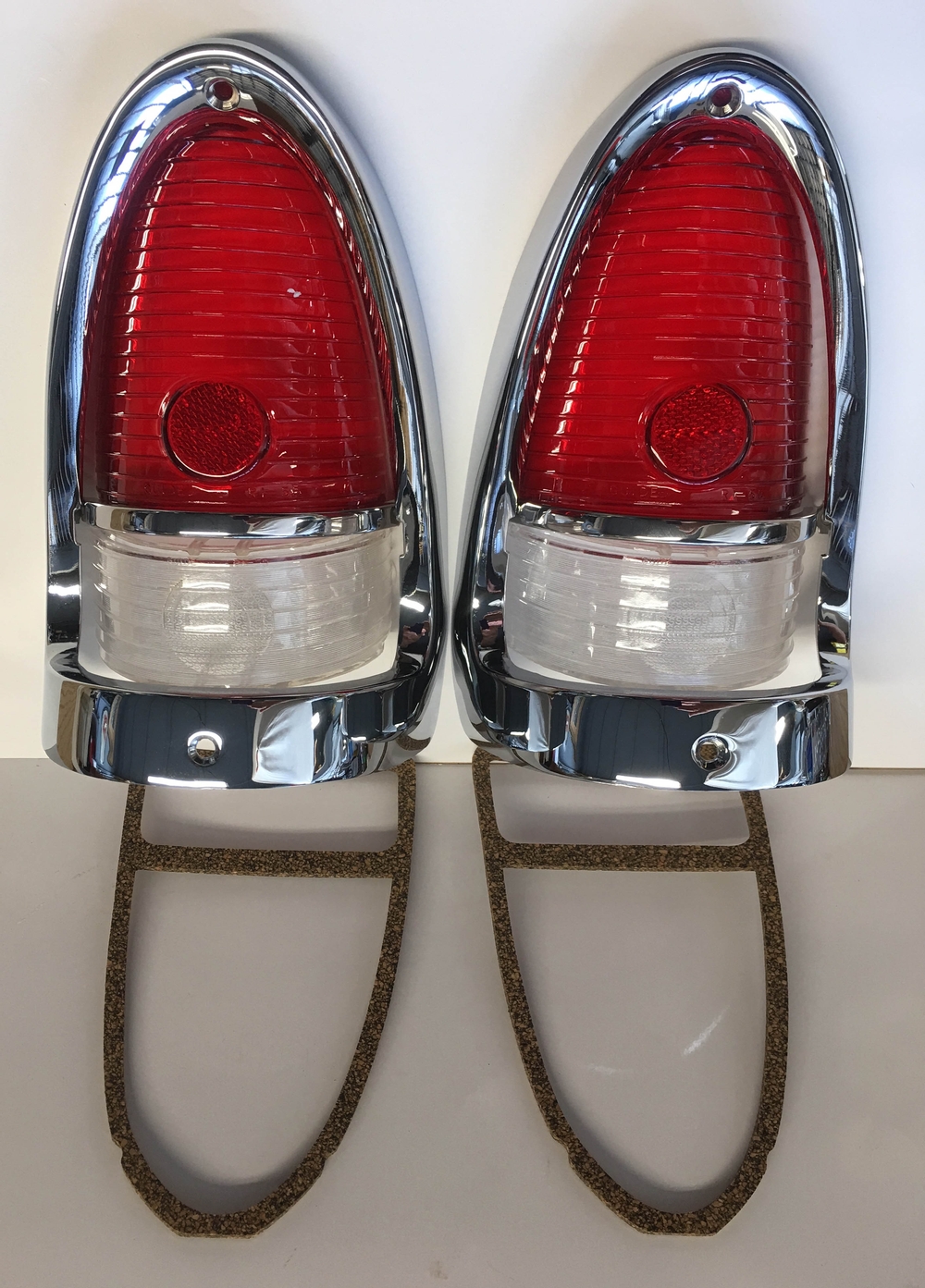 1955 Chevrolet Red LED Taillight Lens and Bezel Housing - 12 Pieces
This is a very well made NEW 12 piece LED tail light bezel & housing kit.
Great fit and chrome plating. The tail light & back up lights are long life BRIGHT LED's made by one of the largest LED manufactures in the world. They fit all models of the 1955 Chevrolet including:
Bel Air, 210, 150, Beauville, Nomad, Convertible, Hardtop, Sport Coupe, Handyman & Townsman.
You will get in this kit the following parts:
2 Chrome tail light bezels
2 Tail light housings
2 RED Led stop light lenses
2 Clear back up lenses with white LED's
2 Polished stainless steel tail light bands
2 Cork tail light gaskets