1942 Chevrolet Trucks Poster - Full Color Offset Print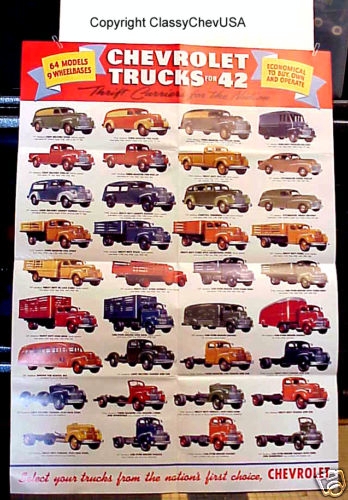 This measures 27" x 19.25" when unfolded completely, and 9.75" x 6.75" when folded. It is printed in full color on all sides.
This is an authorized by GM reproduction of the original manual. This is a great addition to the new owners truck or the finished restoration.